Indian Audit and Accounts Service (IA&AS) is a Central Service of the Government of India under the Comptroller and Auditor General of India (CAG) which is the Supreme Audit Institution of India.
.
IAAS EXAM 
The UPSC generally releases the notification of the Civil Services Examinations notification in the month of February. Aspirants willing to appear for this All Indian Services along with other services can apply online by visiting the official website of UPSC.
| | |
| --- | --- |
| Notification | Month |
| Civil Service Examination Advertisement | February |
| IAAS- Online Application Form | February to March |
| IAAS- Preliminary Admit Card | 2nd Week of May |
| IAAS- Preliminary Exam | October |
| IAAS- Preliminary Result | November |
| IAAS-Main Exam | January |
| IAAS-Main Result | February |
| IAAS-Interview | March to April |
| IAAS-Final Result | May |
Eligibility Criteria: IAAS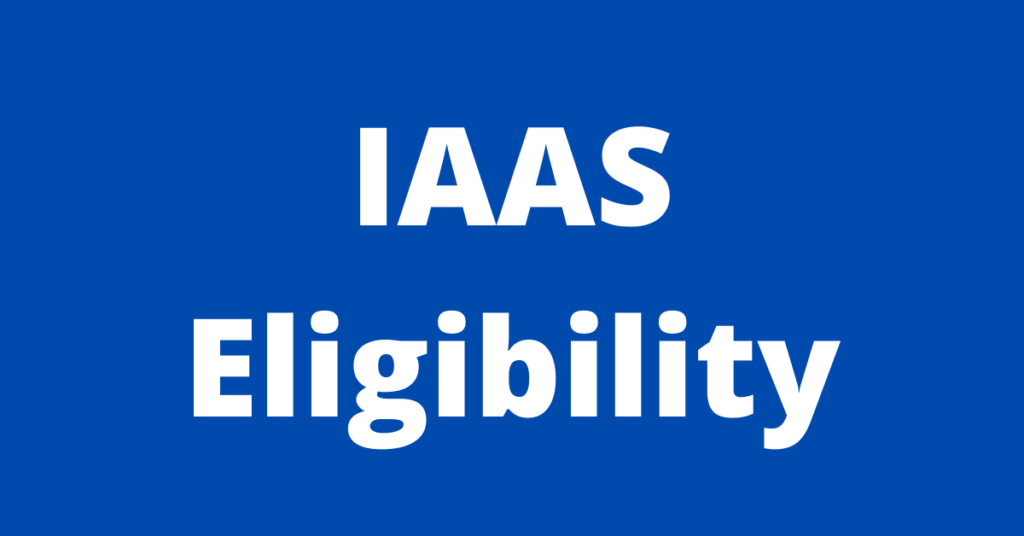 1. Nationality 
The candidate must be a citizen of India to be eligible for this exam, also the candidate must be either of the following :
Candidates must be a citizen of India
Candidates must be a citizen of Nepal or a subject of Bhutan.
Candidates must be Tibetan refugees who came to India before January 1, 1962, for settling permanently in India.
Candidates must a person of Indian origin who has migrated from Burma, Pakistan, Ethiopia, Sri Lanka, Kenya, Myanmar, Uganda, Malawi, Tanzania, Vietnam, Zaire with the motive to settle permanently in India.
2. Educational Qualification
Candidates must hold any Bachelor's degree from any of the recognized universities. There is no minimum percentage required for graduation.
Candidates who have appeared for the qualifying exam and are awaiting results are also eligible.
Candidates with professional and technical qualifications by recognized universities or their equivalent are also eligible to apply.
Candidates who have passed the final year MBBS or Medical Exam but yet not completed the internship can also apply for the exam.
3. Age Limit & Number of Attempts
A candidate should be a minimum of 21 years and a maximum of 30 years to appear for the Civil Service Examination. The maximum age mentioned above is relaxable for the following candidates :
Scheduled Caste/Scheduled Tribe (SC/ST): 5 years
Other Backward Classes(OBC) : 3 Years
Defence Service Personnel: 5 years
Ex-servicemen and ECOs/SSCOs who have served at least 5 years in Military Service as of 1st of August of the Notification Year: 5 years
Blind, Deaf-mute and physically handicapped person: 10 Years.
Category
Maximum Age Limit
No of Attempts
General
30 Years
06
Other Backwards Castes (OBC)
33 Years
09
Economically Weaker Section(EWS)
30 Years
06
Scheduled Caste/Scheduled Tribe (SC/ST)
35 Years
Till the age limit
Physically disabled candidates
40 Years
For General and OBS candidates = 9

For SC/ST Candidates = Till age limit
IAAS Officer: Roles & Responsibility
The Indian Audit and Accounts Service officer is responsible for the audit of the Indian Audit and Accounts Department.
IA&AS is also responsible for auditing the accounts of the Private Organization, State, and Union Government.
Its role is somewhat similar to the Governmental Accountability Office (GAO), US and National Audit Office (NAO), United Kingdom.
Career Graph of IAAS Officer
The highest position, an IAAS officer can desire is the rank of Deputy CAG. They go through the following training and the career path of an IAAS Officer is highlighted below :
The candidate recruited will go through one year and six months of training at the National Academy of Audit and Accounts (NAAA),  Shimla.
Next, they are sent for having practical exposure and implementation of the learning at various Government organizations like RBI, Policy Bureau of Parliamentary Studies, National Institute of Public Finance. They also visit some of the premier institutes like IIM-Lucknow and the London School of Economics (LSE).
The indicative hierarchy is given below (Top to Below)
Deputy CAG
Additional Deputy CAG
Director-General
Principal Director
Director
Deputy Director
Assistant Director
IAAS EXAM PATTERN
UPSC conducts exams in three-level as mentioned below.  The candidate has to clear all the 3 exams successfully to get the offer letter from Union Public Service Commission( UPSC)
Preliminary Test
Main Exam
Interview.
Stage One-Preliminary Test (400 Marks) 
The Preliminary Exam consists of GS (General Studies) & CSAT( Civil Service Aptitude Test).
Both the papers are objective type (Multiple Choice Questions)
The question papers are set in Hindi and English language.
Blind candidate gets an additional 20 minutes of time for both papers.
Candidates appearing in the preliminary test must qualify for the cut-off score to get themselves eligible for the mains exam.
There is a negative marking associated with the question asked in the exam.
| | | | | | |
| --- | --- | --- | --- | --- | --- |
| Paper | Type | Number of Questions | Total Marks | Negative Marking | Duration |
| General Studies I | Objective( MCQ) | 100 | 200 | Yes | 2 Hours |
| General Studies II (CSAT) | Objective( MCQ) | 80 | 200 | Yes | 2 Hours |
Stage Two-Main Examination (2025 Marks)
Candidates who qualify for the preliminary test are called for the Main Exam.
Main exam consists of 9 papers.
Paper A & B are qualifying in nature (Highlighted below)
The candidate needs to obtain at least 25% in each of the Paper I to Paper VII to be given weightage to the Main Exam
Paper A is not compulsory for the candidate belonging to the State of Arunachal Pradesh, Manipur, Meghalaya, Mizoram, Nagaland, and Sikkim as well as the candidate from hearing impairment provided the fact that they have been exempted from such  2nd or 3rd language courses from their board or university.
The language paper consists of the languages included in the 8th schedule of the Constitution.
All the paper is bilingual – Hindi & English except for the language papers.
The written exam consists of the following papers
Paper
Subject
Type
Duration
Total Marks
Paper A
One of the Indian Language
Descriptive
3 Hours
300
Paper B
English
Descriptive
3 Hours
300
Paper I
Essay
Descriptive
3 Hours
250
Paper II
General Studies I
Descriptive
3 Hours
250
Paper III
General Studies II
Descriptive
3 Hours
250
Paper IV
General Studies III
Descriptive
3 Hours
250
Paper V
General Studies IV
Descriptive
3 Hours
250
Paper VI
Optional I
Descriptive
3 Hours
250
Paper VII
Optional II
Descriptive
3 Hours
250
Sub Total Marks
1750
Interview Marks
275
Grand Total Marks
2025
The subject which is covered in the General Studies in Main Exam is mentioned below 
| | | | |
| --- | --- | --- | --- |
| General Studies I | General Studies II | General Studies III | General Studies IV |
| Indian Heritage and Culture | Governance | Technology | Ethics |
| History and Geography of the World | Constitution | Economic Development | Integrity |
| Society | Polity | Bio-Diversity | Aptitude |
| | Social Justice | Environment | |
| | International Relations | Security and Disaster Management | |
The list of the Optional Paper VI and VII of the Main Exam is enumerated below
Agriculture
Chemistry
History
Geography
Mathematics
Animal Husbandry and Veterinary Science
Political Science and International Relations
Mechanical Engineering
Commerce and Accountancy
Electrical Engineering
Anthropology
Psychology
Statistics
Physics
Economics
Botany
Sociology
Law
Medical Science
Geology
Zoology
Philosophy
Civil Engineering
Public Administration
Management
Literature can opt from any of the following languages: Assamese, Bengali, Bodo, Dogri, Gujarati, Hindi, Kannada, Kashmiri, Konkani, Maithili, Malayalam, Manipuri, Marathi, Nepali, Odia, Punjabi, Sanskrit,  Santhali, Sindhi, Tamil, Telugu, Urdu, and English.
Stage Three- Interview (275 Marks )
The candidate who qualifies for the mains exam is called for the interview process. This is the last and final stage of the recruitment cycle before the final results are declared. The maximum mark in the interview is 275 thus accruing the total marks in the merit list to be 2025.
UPSC board takes the interview which consists of the competent panelist, who would judge the candidature on the following ground :
Mental Attentiveness
Critical power of assimilation
Clear and Logical Interpretation
Balance of Judgement
Ability of social solidarity and leadership
Intelligent curiosity
Getting into a good job is a dream, you need to plan it before that.
Career Planning plays an important role in shaping your career, so is the planning to choose the best suitable B-School for yourself. You need to focus on various aspects before jumping into a final decision.
Career path analysis helps you in getting the best road map. Get your career assessment test by appearing for the free student profiling process. https://eduxact.edumilestones.com/

Study_Abroad
Click the link below and get an exhaustive career report and book for a free counseling session.  For Studying abroad in 15000+ across 20+ Countries visit the mentioned link.
Please share your valuable inputs regarding the article. Also, help me develop other information guides by giving your suggestions.
You can comment in the section below for sharing your thoughts.