This is one of the most asked questions.
The answer lies in the question itself.
You cannot be good at anything without experiences?
You have to immerse yourself to be good in that.
This reminds me of the story of one of my friends way back in 2008, she was looking for a job. She left no stone unturned in searching for a job.
But, she could find it. Rather, could not get it.
She had a dream company from her college days, as most of us have.
While her job hunt was on, she started writing in her diary.
She started writing about her dream company, her job roles in her dream company, her contribution to the company.
This continued for many months in a row.
Seven months later, she got a job, but her passion for writing for her dream company developed more.
She enjoyed writing instead of getting a decent job.
Today, she is working in her dream Company.
Anyone can become a Content Writer.
Becoming a Content writer is not a very difficult task, but you have to have that passion and focus on whether you want to become that or not.
There are certain myths, which hold back many to dive into this beautiful ocean.
There is a phrase that says " Dress for the job you want, not the job you have,"
This holds very true for writing.
This article will help you understand content writing and how an individual with no experience can become a CONTENT WRITER.
What is Content?
Content is any form of information that will educate, infuse, motivate, inspire, convince a set of your targeted audience.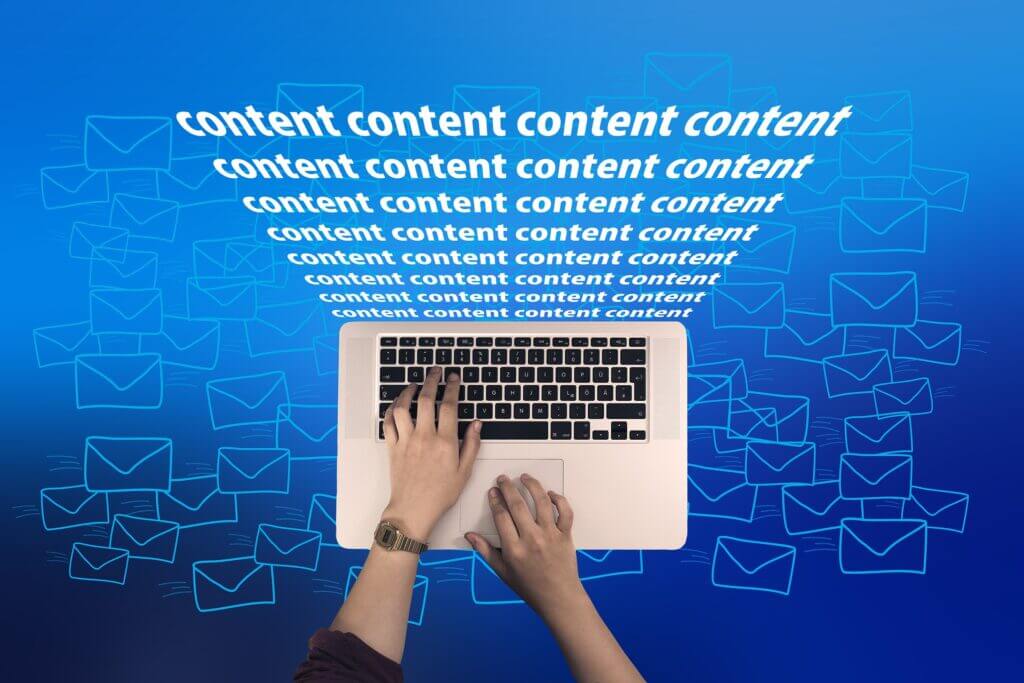 The act of creating content for the internet by planning, writing, and editing web content. It provides solutions for particular problems for a certain set of audiences.
Content refers to be as a very broad term where you have to convey your message through words.
For Example, a digital marketer sets up a brand new website. He wishes to showcase his product and services, with their unique features and USP.
It will be his content that will help him in positioning his brand and create an image.
Content can be in various forms like blog posts, emails, scripts of the videos, podcasts, eBooks, infographics, and many more.
Some of the examples of content writing:
Website pages
Blog post
Email Campaign
Social Media Pages
Content writing is very important in today's era. This provides value and information to the audience.
This, in a way, increases the traffic to the website also.
Content is everywhere, so the need for Content writers is also increasing every second.
With the increasing demand for content writing, the scope and opportunity of the content writers is increasing at a very pace.
Benefits of Becoming a Content Writer
Content writing is becoming a lucrative career choice for many. Thus, the demand for Content writers is constantly increasing.
Highlighted below are some of the benefits of becoming a content writer:
Become a Blog writer or Article Writer
Become a Full-time or Part-time Content writer in a company
Become an SEO Content writer
Become a freelancer.
Become an Author and many more.
After reaching this part of the article, I am sure you want to know how to become a content writer.
The answer is very straightforward and simple.
Anyone can write if one has a passion for it.
Bruce Lee — 'If you want to learn to swim jump into the water.
The same holds for Content Writer.
The first step to becoming a content writer is the ability to write.
If you are given a copy or blank page with a topic to write. You may find it difficult to write on the first go.
You need to jot down your thoughts, knowledge, and ideas. This will come once you start writing and keep doing this religiously.
Over the period of time, it will come naturally.
So, it is advised to write a lot to become a good writer. 
The following pointers will throw some light in becoming a good content writer:
A. Choose your niche and start writing.
Select any type of content writing as per your interest:
The reach and scope for content writing are huge.
There are various formats and styles of content writing.
You can be a blog writer, email writer, landing page writer, social page writer, copywriter, website writer, and so on.
Millions of articles and posts get published on the internet every day across the globe. Your content should be worth enough of the rest.
Come up with good content headlines and ideas. A good headline is of utmost importance.
Some of the useful tools are :
SEO Tools: Semrush, Ahrefs, Google Keyword Planner
Headline/Idea Generator: Hubspot, Sumo, Portent
B. Research and then Write
The Internet is an ocean full of information in the form of content.
You have to research a lot before writing on any idea or topic.
Do proper keyword research and find the scope and reach of these keywords.
Set your audience base and figure out your customer avatar rather than targeting everyone.
Do not write for a very broad topic, it is better to focus on the sub-topis or micro sub-topics.
C. Draw an outline of your Content
The outline of the content will work as a framework for you to share the information in a systematic order.
First, choose a good headline for the content. This acts as a magnet and will attract the reader.
Second, come up with an intriguing introduction. This can have any story, anecdotes, or the statistic related to the topic.
Third, express the what factor of the article. The "What factor",  can be the problem your audience is facing and how you are looking for solutions.
Fourth, share the reason for your writing this article. Provide solutions and information through your writing.
Fifth, inform the reader on how this article and help and solve their problem or query.
Last, but not least, conclude the entire outline.
D. Publish your content to the Public
The majority of writers never publish their content.
Always make a point to publish your content to the public. This will help you in improving and gaining confidence.
Distributing and publishing your content to a different platform and across different social media channels is very important.
This will help you in gaining online visibility.
Self-publishing platform: Medium, Tumblr.
Social media channels: Facebook, Twitter, Instagram, and Linkedin.
Different Course for Content Writing
There are various courses available for becoming a content writer. Free as well as paid courses are available, which can give a kick start to your content writing journey.
Below mentioned are some of the best training providing platforms for content writing
Skillshare

Udemy

Coursera

MOOC
To be a successful and good content writer, you have to give time to reading, writing, watching videos, and immerse yourself in that ecosystem.
Once you start this journey, you will enjoy the rhythm.
Conclusion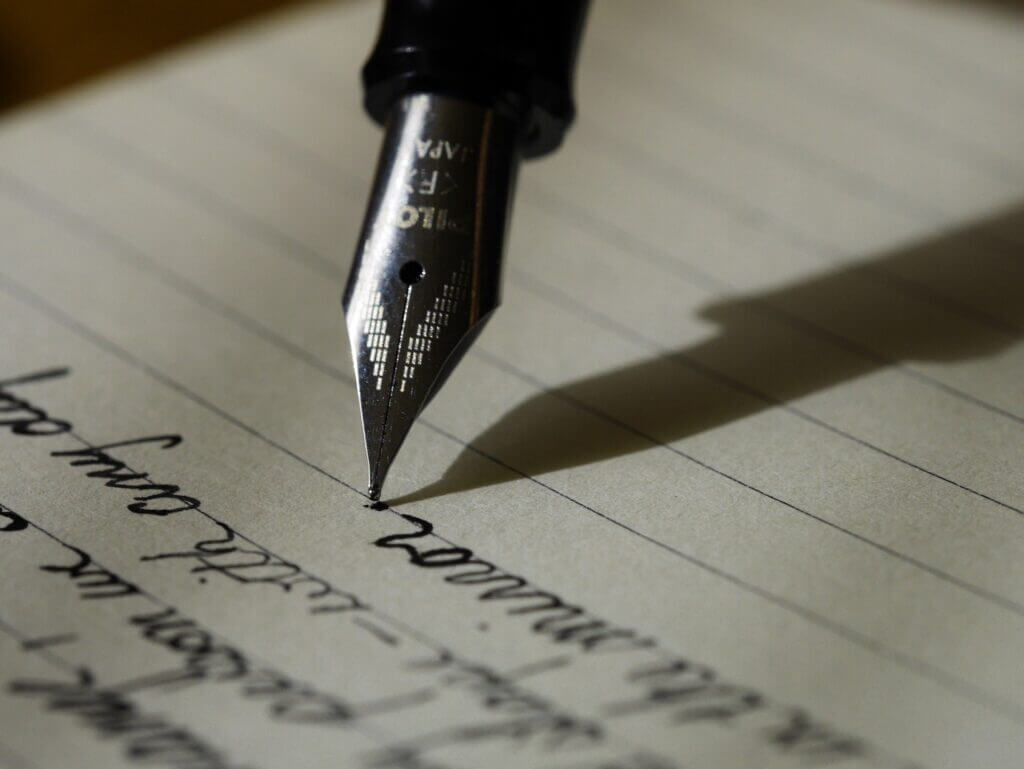 This is a well-known fact, that everything takes its own time to be the best version.
This is also the same with Content writing, this will take time.
Make this journey more fulfilling by practicing the below-mentioned mantras:
Read Read and Read, make this your habit.

Learn and keep learning, to be the best.

Write

and write even more to put your thoughts into words.
How did you like the article?
Also, share your content writing journey in the comment sections below.