Covid is one word the entire world is aware of. Covid has changed the landscape of the universe.
Covid has hugely impacted health, economy, lifestyle, and mindsets.
There was major loss of life, loss of job, loss in business, and the counts are countless. 
According to Albert Einstein, "in the middle of difficulty lies opportunity". 
Covid has opened the door of opportunities for many entrepreneurs. 
I will go a little deep on "How Covid has created opportunities for Entrepreneurs" by sharing a small anecdote.
It all started in March 2020, one of my school friends used to take home tuition for the Class 11 & 12 students. He was doing pretty well and he was also the most liked teacher in his school. 
Because of Covid, his classes came to standstill. Later after a month or two, he started taking online classes. In the beginning, he faced some problems, but with experience and practice, he excelled in online training.
Today after 14 months, he is doing good and has now become an entrepreneur. 
This is one simple example, there are many other illustrations of how Covid has opened opportunities for entrepreneurs.
Meaning of Entrepreneur
According to Wikipedia: An entrepreneur is an individual who creates a new business, bearing most of the risks and enjoying most of the rewards.  
Positive Impact Of Covid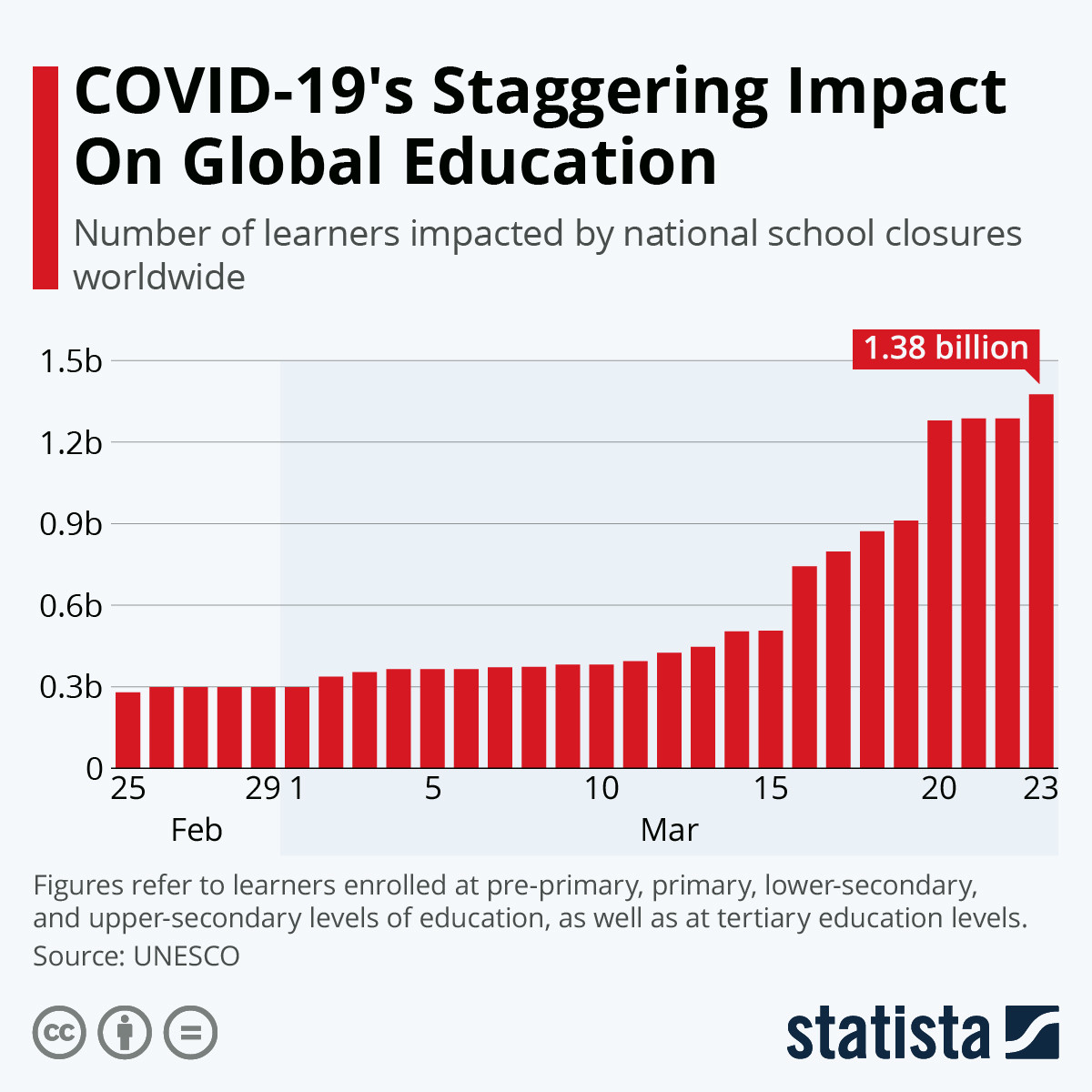 Covid has devastated the world but there are some positive impacts of the Covid. A few  of them are listed below:
Digital Transformation:

The whole world is going through a digital revolution. Be it business, education, learning, entertainment, or any other. There is a digital transformation and it is now imperative to sustain in the market.
New Distanced Working:

Adapting to the remote and work from home is a new normal now. Corporate, business and education are adapting to this new distance working environment.
Good Team Communication:

There is better communication among the team because of the technology and its application. People are now getting more comfortable with the online platform. Even the confidence level is quite high when compared with the physical interactions.
Strong Family Bonding:

With the remote and distant working culture, the family bond and well-being are also increasing. Now individuals have the capacity to spend more time with family and friends.
Better Collaboration:

There is better collaboration between clients, customers, and colleagues because of the online working adaptation.
Opportunities For Entrepreneur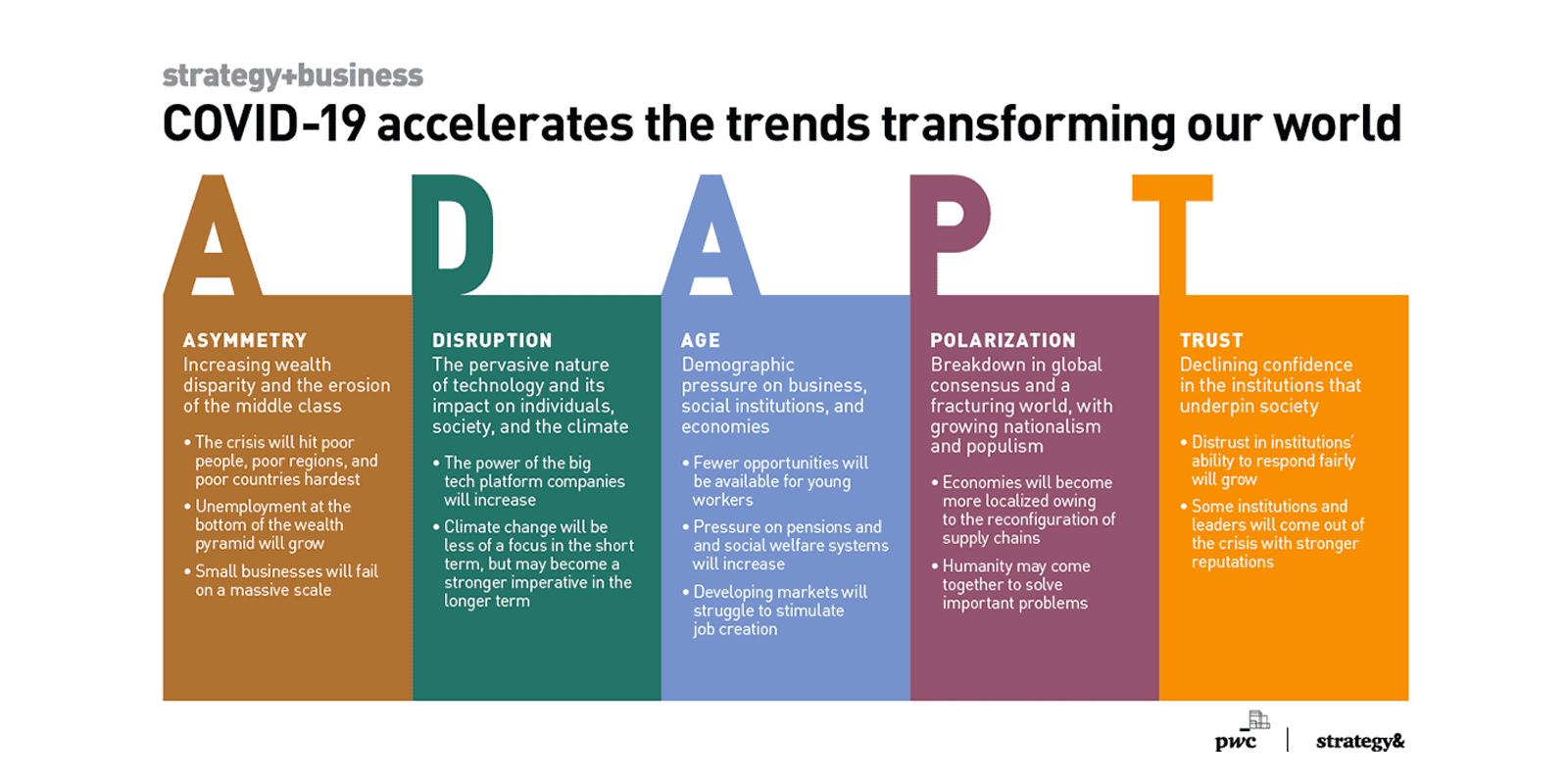 Covid has opened many opportunities for entrepreneurs. Some of the opportunities are highlighted below :
Online Teaching or Elearning: Online teaching or e-learning is a booming sector now. There is a revolution in online teaching across the globe. You can start an online teaching business on the basis of your expertise. Edtech companies are one growing sector and a good opportunity for entrepreneurs.
Delivery Allied Services: Because of COVID people are afraid of moving out of their homes or visiting public places. This has boosted the demand for delivery services. If you are interested, you can start your own online delivery services like online food delivery, etc.
Remote Wellbeing and Fitness: With lockdown, this sector has faced turmoil. But online well-being has started growing. Remote fitness is gaining popularity and you can provide on-demand virtual fitness classes. 
Cyber Security Services: As businesses are going online, the hackers are targeting small, micro, and medium-sized businesses. This has increased the demand for cybersecurity. There is a need for robust solutions in cybersecurity and hence the cybersecurity services are one good opportunity for entrepreneurs.
E-commerce: The eCommerce sector was already accelerating, which was impacting the retail business. But the pandemic has massively blown the retail store. This has opened the doors of e-commerce in a big way. And the retailers are forced to opt for this option. This is one great opportunity for the entrepreneur.
Freelancer and Gig worker: The gig economy is expanding and with the world going digital the freelancing is also gaining a vast demand. There are various jobs for the freelancer and depending upon their skills they can take the freelancing project and earn huge rewards. The example of freelancing is the digital marketing, content writing, and copywriting.
Online Medical Consultation and Therapy: Covid has taught us a great lesson when it comes to health. If you are a doctor, counselor, therapist, nurse, health consultant, dietician, or psychologist, you can start your own online services. The health treatment has shifted from face-to-face to online sessions. This again is a great opportunity for entrepreneurs.
Virtual Assistant: Virtual assistants are in immense demand by entrepreneurs and online businesses. The business does not need to put their money in the office space and staff. The day-to-day activities like the chat, calendars, etc can be taken care of by the virtual assistant services. The scope for this job is increasing and this again is a good opportunity for the entrepreneur
Conclusions
The covid has taught a big lesson. It has taught us to value everything we are gifted with. And as mentioned earlier," in the middle of difficulty lies the opportunity".
This article may have given you some knowledge about the opportunity that Covid has created. You can delve deep into each of these segments and come up with many more other opportunities. 
Let me know which options clicked you and what is boiling in your mind. You can reach me with your ideas by writing in the comments section below.