The International English Language Testing System (IELTS) is a standardized English language competency test designed for people who want to study or work abroad where the language of communication is English. It was established in 1989 and is the most popular English language certificate in the world.
It uses a band scale to identify the level of proficiency, with band score 1 considered as non-user and band score -9 considered to be an expert. There are around 10,000 tests locations in more than 140 countries carrying almost 2 million tests every year. More than 9000 organizations across the globe accept this certificate as proof of proficiency in the English Language.
The exam mainly checks the capability of the test takers' communication in the four basic English language skills, like listening, reading, speaking & writing.
Most the countries like the UK, USA, Australia, Canada, and New Zealand accept the IELTS score for admission to the university.
IELTS Exam: Need and Advantages
The IELTS Exam is needed for admission in universities, colleges and also for career and immigration purposes. This exam is important as the foreign universities and visa granting authorities want to get sure that one does not face communication problems while staying in the country.
The exam is not mandatory as many universities might not even accept the IELTS score for admission. But your chance of getting a student visa may decrease as the visa officer may not be convinced about your English proficiency without the IELTS score.
Therefore, it is always advisable to take the exam and focus to score at least 6 bands overall.
IELTS is jointly owned and managed by the British Council, Cambridge English Language Assessment, and IDP (International Development Program) Education Australia. There are some advantages of this exam keeping in view certain aspects. They are mentioned below :
IELTS for Study
Candidates willing to study abroad and considering undergraduate or postgraduate programs should take the IELTS Academic test. Candidate needs a higher IELTS score to enroll in advanced degrees programs like Masters or Ph.D. to demonstrate that they are quite qualified and can successfully complete a degree in English.
IELTS for Work 
Candidate looking for a visa for work abroad needs to provide proof of language proficiency. For a work visa applicant, the candidate has to achieve either competent English or vocational English language skills.
For Canada, applicants should check with the organization they want to work with for their IELTS score.
For New Zealand, the applicants should have an overall score of 4 or higher.
For Australia, the applicant a band score of 5 is considered as vocational English, and a band score of 6 is considered as competent English Speaker.
For the UK, the applicant should score at least a 6.5 score on each of the 4 components.
IELTS for Immigration
The IELTS Life Skills is a new UK government-approved Secure English Language Test (SELT) to support the UK Visas and immigration application (UKVI). This test is known as IELTS Life Skills or IELTS for UKV1. This is provided as proof in support of a UK Visa and Immigration (UKVI) application.
For immigration to New Zealand, an overall score of 6.5 in either the Academic or the General Training modules is needed. This is strictly mandatory for visa applications.
For immigration to Canada, IELTS is accepted along with other standards of the Canadian Language Benchmarks.
For immigration to Australia, both vocational and competent English is needed by the Department of Immigration and Citizenship.
Types of IELTS Exam 
1. Academic IELTS
Academic is for people applying for higher education and professional registration in disciplines like medicines, nursing, law, or engineering. The result is graded on a band score ranging from 1 to 9 for each of the four sections like reading, writing, speaking, and listening.
The result is valid for 2 years from the day one receives the result.
2. General Training IELTS
General Training is for those who want to migrate to English-speaking counties like the US, Canada, Australia, and the UK. This test is mainly taken by those who want to apply for secondary education, training program, or want to gain work experience in a country where English is the main language of communication. The result is graded on a band score ranging from 1 to 9 for each of the four sections like reading, writing, speaking, and listening.
The result is valid for 2 years from the day one receives the result.
3. IELTS Life Skills
This test is for UK visas and immigration and is appropriate if you wish to immigrate or have citizenship in the UK. This test only assesses the speaking and listening skills, at level A1 or B1 OF THE Common European Framework of the Reference for Languages (CEFR).
IELTS Life Skill A1 is required for applying for UK Visas and Immigration family, spouse, or partner visa, and IELTS Life Skill B1 is required for obtaining citizenship or permanent residence.
The whole motive or aim of this exam is to assess how well one can communicate in English.
This exam has two possible results: pass or fail. If one has passed the Life Skill A1 or Life Skill B1 test, then one cannot retake the exam within 2 years.
If one has failed the exam, there is no restriction on retaking the exam.
Highlights of the Exam
| | |
| --- | --- |
| Exam Name | IELTS |
| IELTS Full Form | International English Language Testing System |
| Conducting Body | British Council and IDP Education Ltd |
| Accepted by | Most popularly by Australia, New Zealand, and the UK, also accepted by Canada and USA. |
| Mode of Exam | Computer-delivered and Paper-based. |
| Score Band | Band scale 1 (Lowest) to Band scale 9 (Highest) |
| Exam Fees | Registration fees is Rs. 14,000 |
| Official Website | https://www.ielts.org/ |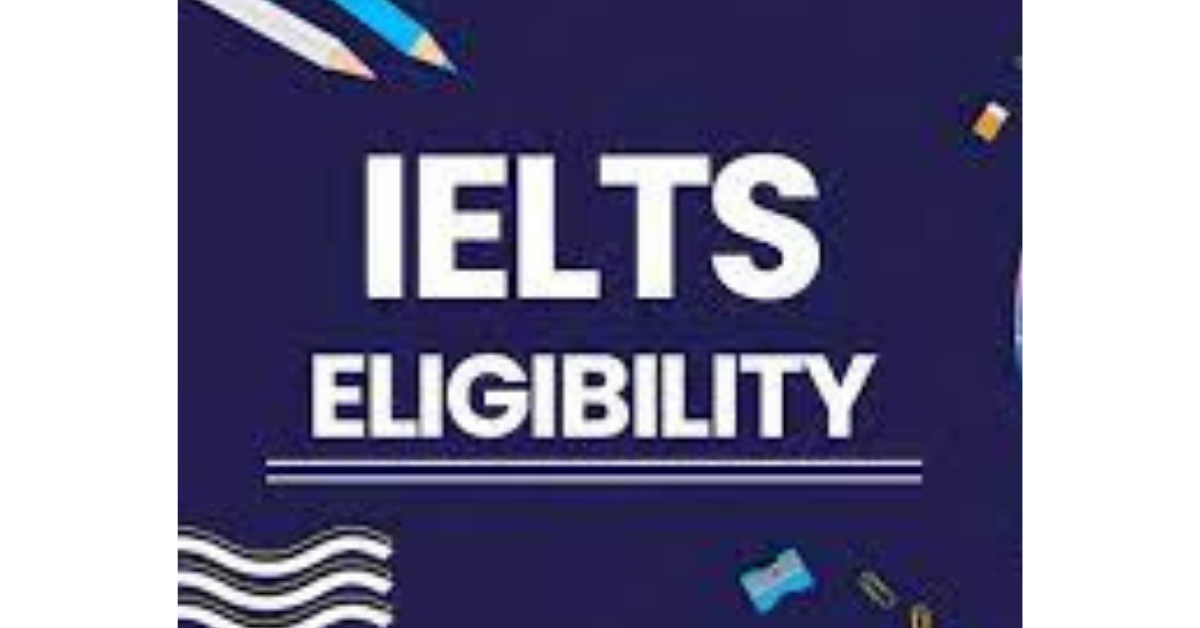 Eligibility of Exam 
Anyone can appear for this exam irrespective of age, race, gender, nationality, and religion. However, it is not recommended below the age of 16 years.
| | | |
| --- | --- | --- |
| Age | Educational Qualification | Attempts |
| Minimum age should be 16 years and a valid passport | There is no minimum educational qualification need , anyone who wants to pursue higher studies abroad or want to work abroad can write the exam | There is no set limit for the number of attempts. It is advised to not appear for the exam to no closer than once in a period of 2 months |
Registration of IELTS 
IELTS test is available up to 4 times a month depending upon the demand. There is no set limit for the number of attempts.  However, it is advised to not appear for the exam to no closer than once in a period of 2 months.
The Registration fees for the exam is Rs. 14,000, every time you appear for the exam you need to register with this amount of money.  Registration can be done in both the mode, is online and offline ( In person)
Online IELTS Registration
Steps to Register for the Exam :
Step 1 : Visit the official website of IELTS.
Step 2 : Go to the button 'Register for Test ' option.
Step 3: Select preferred tests, like the Test Type and available Test Date in the preferred city.
Step 4 : Fill personal details.
Step 5: Fill in registration details.
Step 6: Upload mandatory scanned documents.
Step 7 : Select the colleges where you want to send your Score report.
Step 8: Pay the registration fees.
Step 9: Take the print of the acknowledgment receipt.
Offline (In-Person)  IELTS Registration
You can register for the exam in person also by visiting the British Council Office or IDP India Office.
IELTS Exam Pattern 
The test pattern comprises four sections-Listening, Reading, Writing, and Speaking. You get individual score for all four sections as well as a total score. The duration of the is 2 hours and 45 minutes.
Exam Pattern
Component
Description
Number of Questions
Duration
Listening
Multiple Choice
40
30 minutes
Diagram labelling
Sentence completion
Summary completion
Reading
Multiple Choice
40
60 minutes
Sentence completion
Summary completion
Matching features
Matching headings
Writing
Two writing tasks
2
60 minutes
Speaking
Three parts in this section
11-14 minutes
IELTS Band Score
The table below gives the description of each band along with the information about the level of English
| | | |
| --- | --- | --- |
| Band | Skill Level | Meaning |
| Band 9 | Expert user | Has complete command of the English language. |
| Band 8 | Very good user | Has complete command in the English language with rare errors |
| Band 7 | Good user | Has good command in the English language with occasional errors and misunderstanding of words |
| Band 6 | Competent user | Has effective command in the English language with occasional errors and misunderstanding of words |
| Band 5 | Modest user | Has partial command of the English language with frequent errors and misunderstanding of words. |
| Band 4 | Limited user | Has problem in understanding and expressing. Not able to use complex language |
| Band 3 | Extremely limited user | Can understand and convey only the general meaning. Breakdown in the communication is very prominent and frequent |
| Band 2 | Intermittent user | Huge difficulty in understanding, speaking and writing English |
| Band 1 | Non- user | No ability to use the language except a few isolated words |
| Band 0 | Did not attempt the test | No information |
Result of Exam 
The total IELTS score is the combination of the band score of all 4 sections.  You will receive the score based on each of the four skills of the band ranging from 1-9, and then overall band score is awarded.
Once the exam is done, the result will be declared within a few days :
Online Mode :
Intimation will be received from the test center on the day of result about result. Results can be viewed by login with ID, password, passport number & test date. The result will be available online for the next 28 days from the day the result was declared.
Offline Mode :
For the offline or paper-based test, the result will be declared within 13 calendar days from the day of your exam.
IELTS Validity period
The validity of the IELTS score is for 2 years.
Getting into a good college is a dream, you need to plan it before that.
Career Planning plays an important role in shaping your career, so is the planning to choose the best suitable B-School for yourself. You need to focus on various aspects before jumping into a final decision.
Career path analysis helps you in getting the best road map. Get your career assessment test by appearing for the free student profiling process. https://eduxact.edumilestones.com/

Study_Abroad
Click the link below and get an exhaustive career report and book for a free counseling session.  For Studying abroad in 15000+ across 20+ Countries visit the mentioned link.
Please share your valuable inputs regarding the article. Also, help me develop other information guides by giving your suggestions.
You can comment in the section below for sharing your thoughts.